Bracelet Probe Technology
Advanced Corrosion Technologies & Training is proud to introduce the next in a long line of advanced corrosion detection tools, the Bracelet Probe. The Bracelet Probe is a revolutionary electromagnetic NDE inspection technique for detection of external corrosion in pipes, vessels and tanks with coating, fireproofing and/or insulation.
Inspections can be performed in-service without interruption and without removal of insulation and fireproofing. The rapid inspection is performed from the exterior of the insulation or fireproofing with our innovative and specially designed scanners. A single scanner can fit a wide range of pipe diameters and vessel sizes. The technique is sensitive to both isolated and general corrosion. Test data is presented in both strip charts and real-time color maps.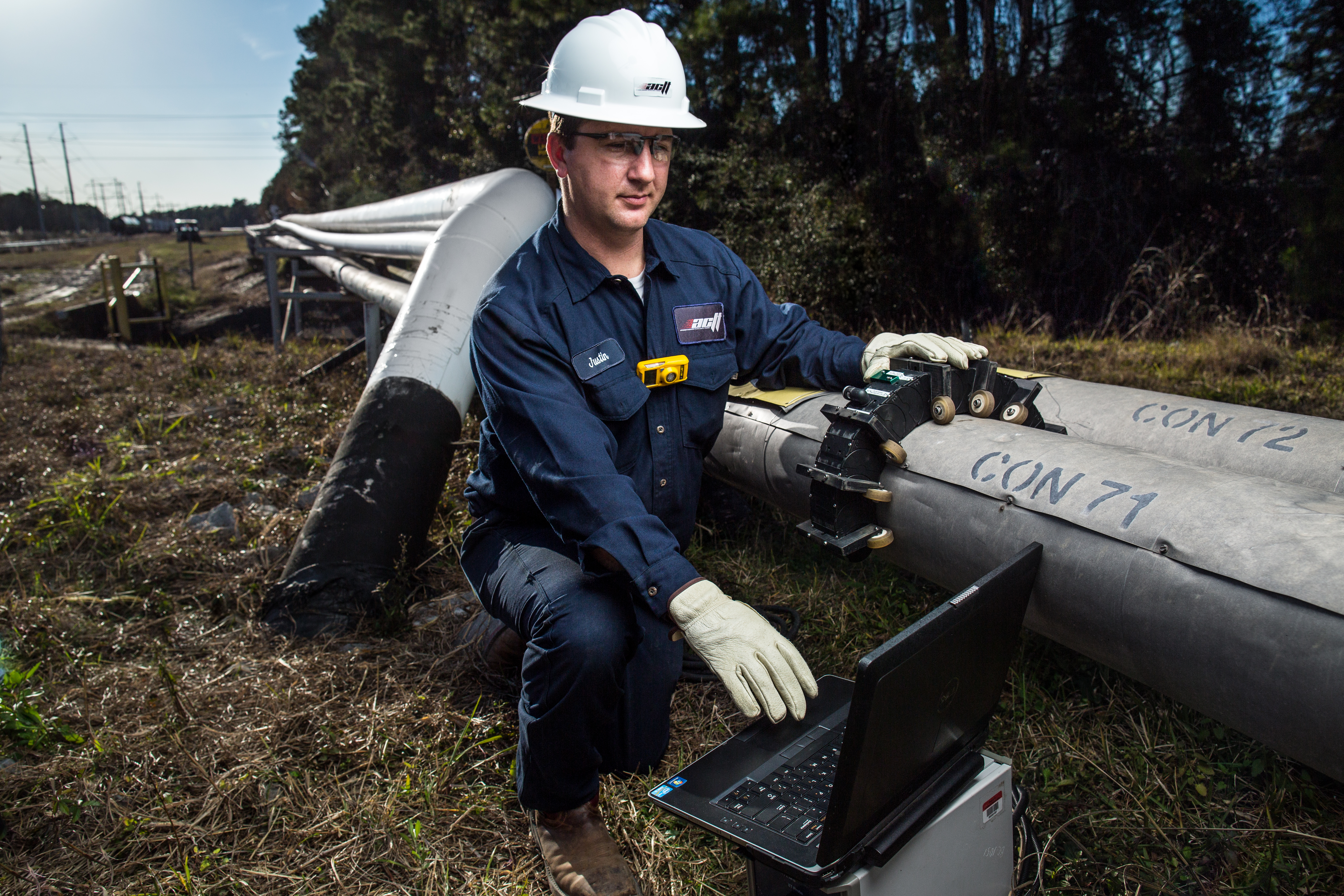 Benefits:
Flexibility of one probe for many applications
Condition assessment with or without insulation and/or fireproofing removal
True in-service NDE inspection technique
Portable
Rapid Scanning
Up to 100% coverage
Encoded mapping of result
Repeatable
Test data is presented in strip charts and real time color maps
For Detection Of:
Near & Far Surface Wall Loss
Isolated & General Corrosion
Weld Location
General Thinning
Applications:
CUF (Corrosion Under Fireproofing)
CUI (Corrosion Under Insulation)
Pipe, Vessels & Tanks
Wrapped pipe inspection
Rubber & Fiberglass lined tank floors
Quality, Innovation & Service from One Company
We are the quality NDT Inspection Company that provides superior NDT Services!
To learn more about our services, click on ACTT Services above.
Advanced Corrosion Technologies and Training has quickly become one of the fastest growing Non-Destructive Testing (NDT) Service Companies around.