Corrosion Under Insulation
 Advanced Corrosion Technologies & Training's methods of detecting corrosion under insulation can eliminate most scaffolding and insulation removal cost over other industry methods. CUI is insidious, difficult to detect, and can be expensive to mitigate. Corrosion Under Insulation, if left to its own devices, can and does cause serious and catastrophic failures with piping systems and related components and equipment.
Key Features and Advantages
Repeatability of Inspection Data
Inspection of Piping, Pressure Vessels, Vessel
skirts, fire-proofing, structures and Storage Tanks
Inspect at areas of concern or 100%
Customized QA/QC reporting software
Unparalleled corrosion detection
Risk Based Inspection (RBI) for CUI
NDE Tools Used
Neutron Backscatter Moisture Detector
Fluke Contact temperature probe
Open-Vision (Real-time X-ray Imaging)
EMAT Guided Wave
Bracelet Probe
Pulsed Eddy Current (PEC) Lyft System
Computed/Digital and conventional X-Ray
Risk-Based Inspection (RBI)
Rope Access
Robotic Scanner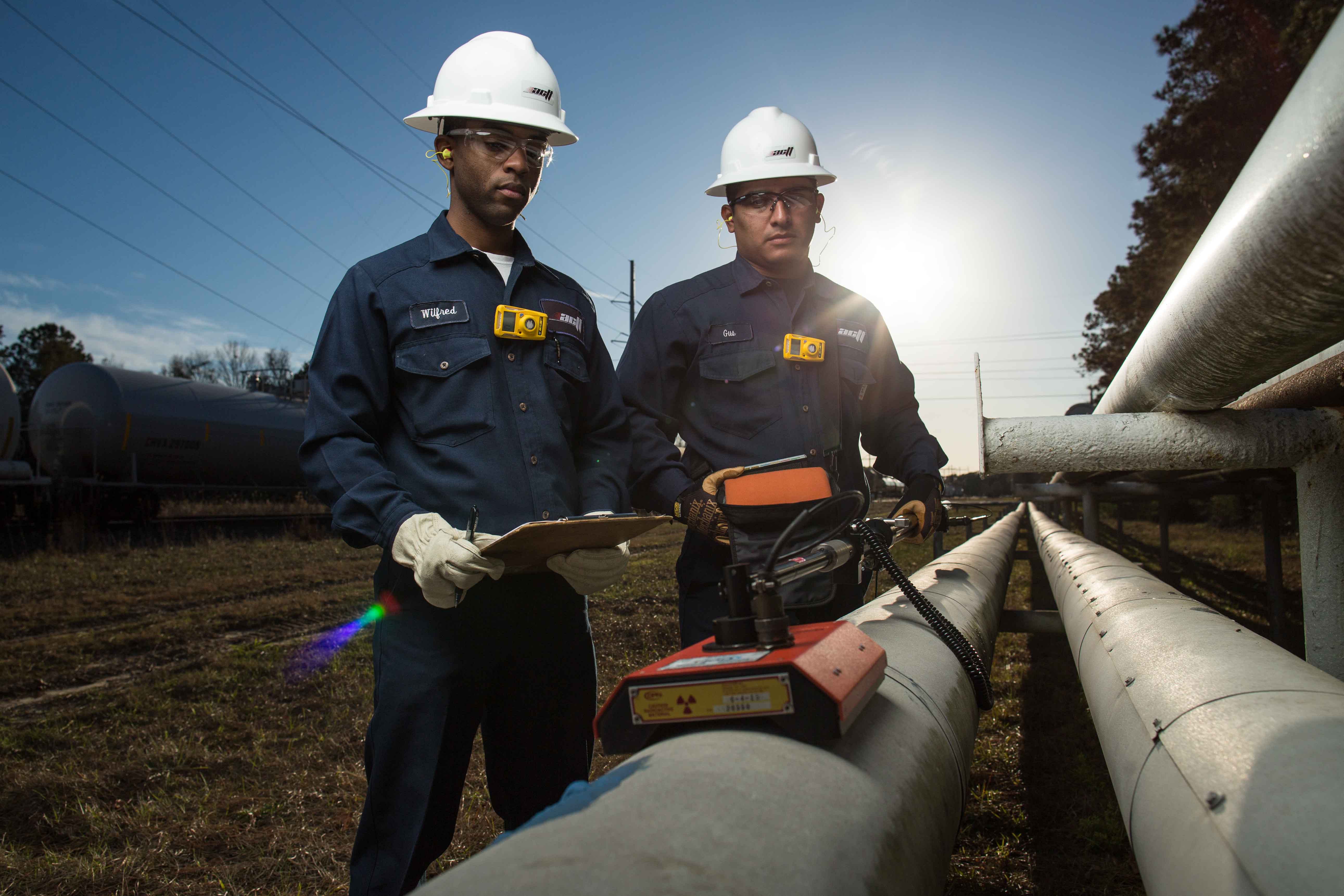 Quality, Innovation & Service from One Company
We are the quality NDT Inspection Company that provides superior NDT Services!
To learn more about our services, click on ACTT Services above.
Advanced Corrosion Technologies and Training has quickly become one of the fastest growing Non-Destructive Testing (NDT) Service Companies around.