Retro-Active Positive Material ID Inspection
PMI (Positive Material Identification) testing is the analysis of materials to determine the chemical composition.
Knowing the exact composition and grade of an alloy enables suppliers, plant workers, and other responsible parties  to match alloy specifications. Techniques and methods deployed include Portable X-Ray Flourescene (XRF), Optimal Emission Spectroscopy (OES), Ferrite Testing, and Hardness Testing. 
The Advanced Retro PMI inspection program is utilized as a multi-feature system minimizing the amount of insulation and scaffolding needed, while indentifying , documenting, and verifying material specifications while in service.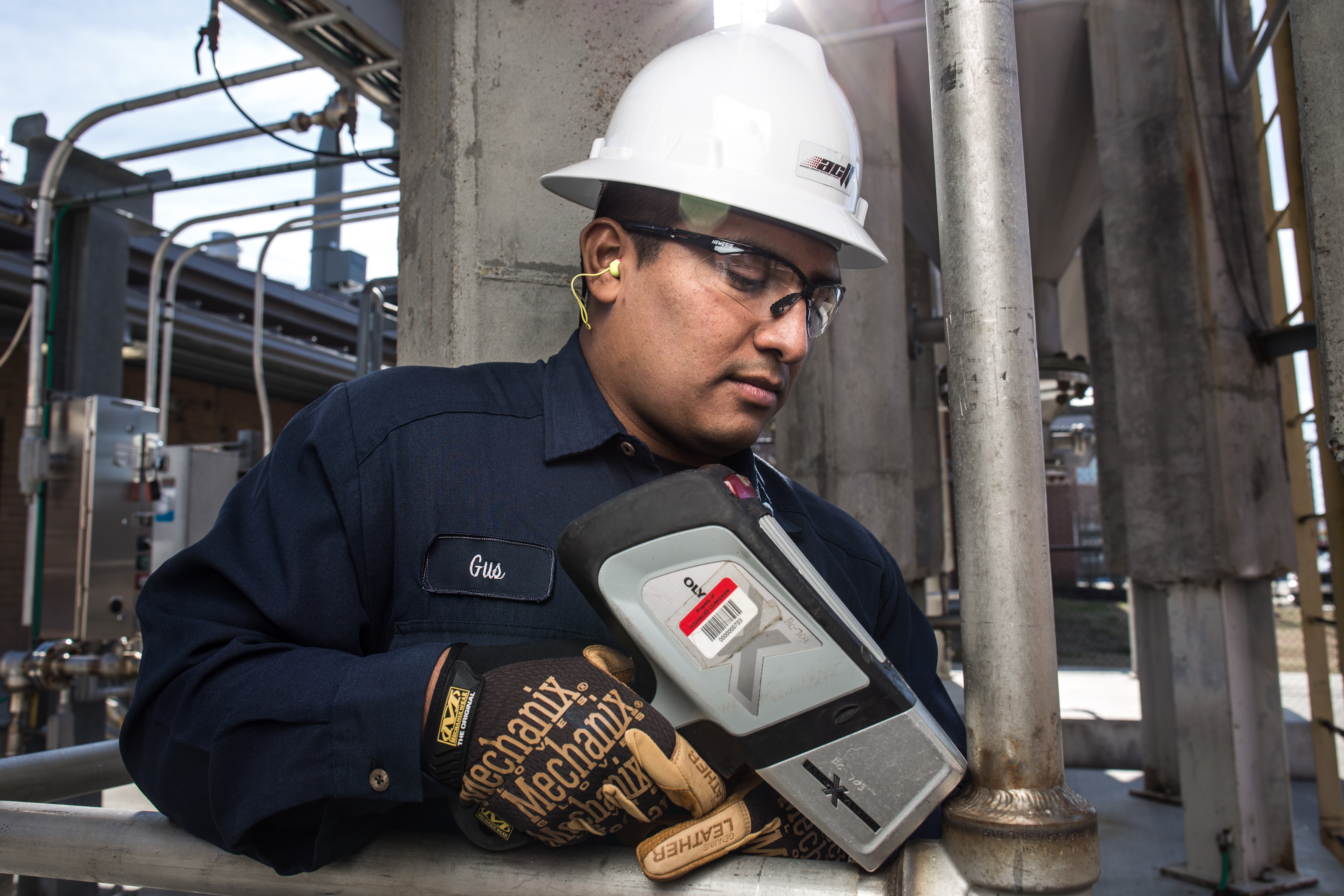 Advantages of PMI:
Rapid and accurate analysis
Determines material composition
Leaves no trace of testing on test sample
Advanced PMI Services
Identify material specifications
Determine non-conformance chemistries
Label components on isometrics in ACAD
Coordinate craft support
Perform QAQC inspection of results
Document findings in client approved format
Advanced Retro PMI Services
Identify systems to be inspected
Indentify and verify material specifications
Perform RBI to determine order of approach
Can test pipes and vessels up to 1000F
Determine non-conformance chemistries
Update/revise specs and breaks on P&IDs and ISOs
Coordinate craft support
Locate hidden welds under insulation
Priced per shot
Rope access can limited scaffold insulation removal
Quality, Innovation & Service from One Company
We are the quality NDT Inspection Company that provides superior NDT Services!
To learn more about our services, click on ACTT Services above.
Advanced Corrosion Technologies and Training has quickly become one of the fastest growing Non-Destructive Testing (NDT) Service Companies around.