Retro-Active Positive Material ID Inspection
PMI (Positive Material Identification) testing is the analysis of materials to determine the chemical composition of a metal or alloy at particular (usually multiple) steps of alloy manufacturing or in-process alloy installation. Knowing the exact composition and grade of an alloy enables suppliers, plant workers, and other responsible parties in the chain of custody of components to match alloy specifications that are chosen for their specific properties such as heat resistance, corrosion resistance, durability, etc. Having the right alloy in the right place is essential in places like petroleum refineries and chemical plants, because the right alloy with the right properties is often all that stands between a safe, efficient operation and lost time and revenue.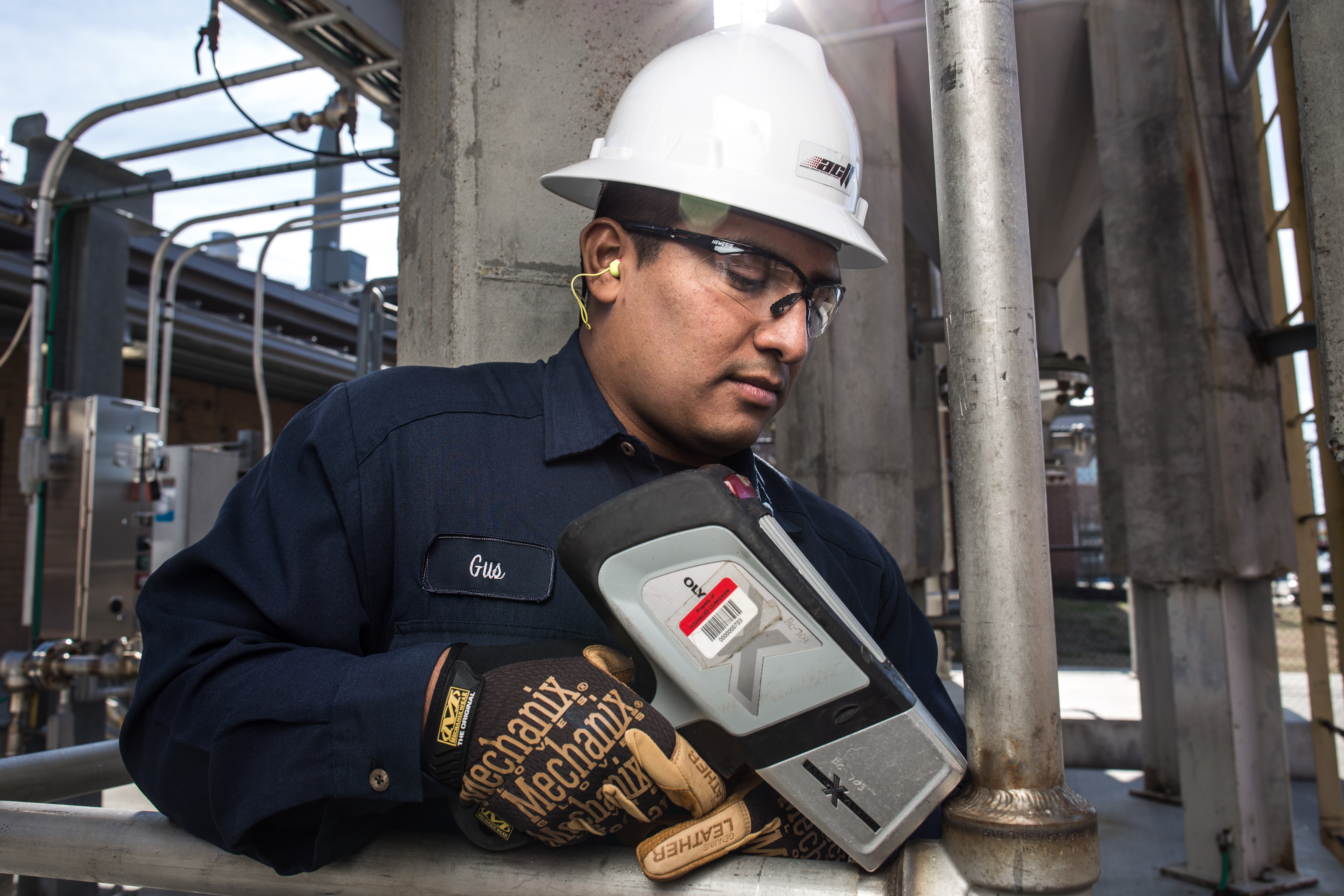 Advantages of PMI:
Rapid and accurate analysis
Higly portable digital technology, can be used on site
Certifies components require NACE MR0175/ISO 15156
Leaves no trace of testing on test sample
Advanced PMI Services
Identify material specifications
Determine non-conformance chemistries
Label components on isometrics in ACAD
Coordinate craft support
Perform QAQC inspection of results
Document findings in client approved format
Quality, Innovation & Service from One Company
Advanced Corrosion Technologies and Training has quickly become one of the fastest growing Non-Destructive Testing (NDT) Service Companies around.